Traditionally cooked with beef, this rich stew has a certain charm when cooked with venison and served on a chilly evening. Slow food staple, beef (or in this case venison) bourguignon must be cooked with a good Burgundy wine. I used a Merlot for the recipe below, a good choice judging from the result.
Some bourguignon recipes require juniper berries; personally, I prefer allspice berries for this recipe in particular so feel free to experiment when it comes to the bouquet garni and the rest of the spices involved.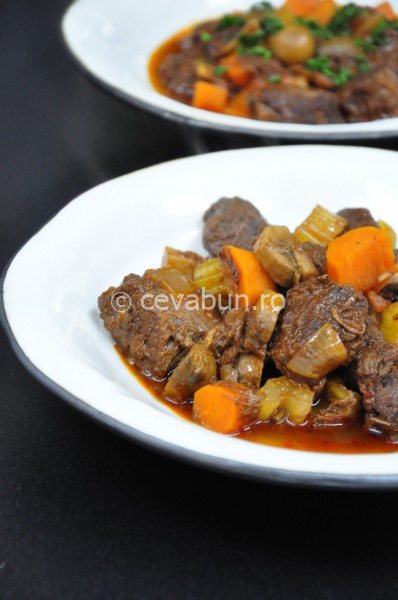 Utensils: a skillet, a large bowl
Serves 4, prep. time 2 hours (+10 hours for marinating)
Ingredients:
1.2 kilograms

venison haunch, diced
1 bottle (750 milliliters) Burgundy red wine
500 milliliters beef stock
2 onions, diced
5 garlic cloves, finely chopped
3 carrots, diced
4 celery stalks, diced
1 bouquet garni (thyme, bay leaves, parsley, rosemary)

200 grams

button mushrooms, diced
1 tbsp allspice berries
3 tbsp cooking oil
2 tbsp butter
1 tbsp tomato paste
1 tbsp flour
salt & pepper
Into a large bowl, put the venison and pour over the red wine. Add the bouquet garni, allspice berries, garlic, salt and pepper and marinate over night.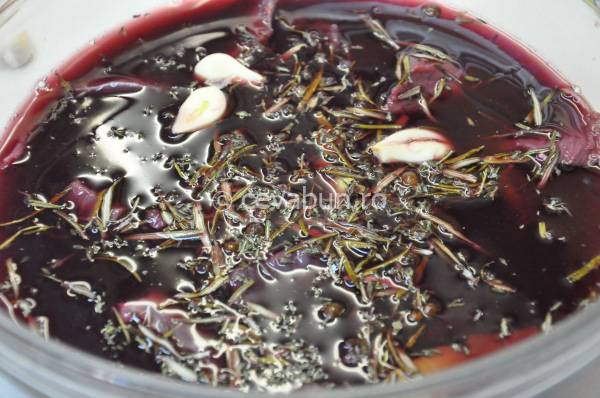 The following day, drain the meat and keep the marinade. Melt the butter with cooking oil in a large skillet.
Add the venison and cook until browned. Add in 2 cups of water and let simmer until juices evaporate and the meat is well browned.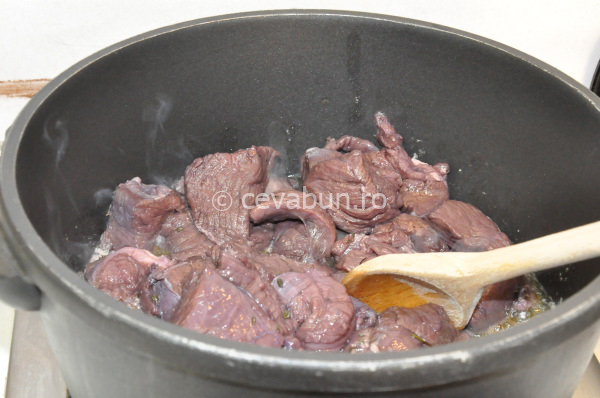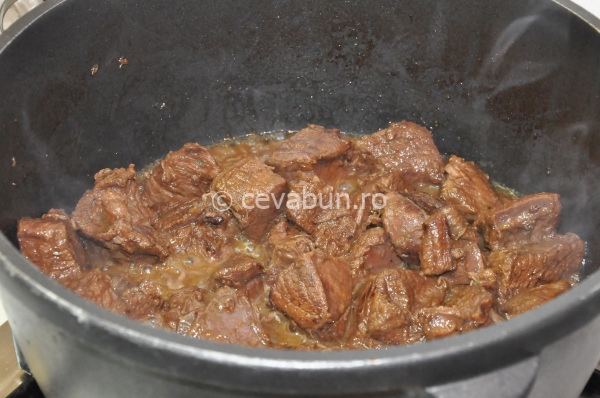 Add the carrots, onion and celery stalks and keep cooking over low heat. Add the flour and stir until browned.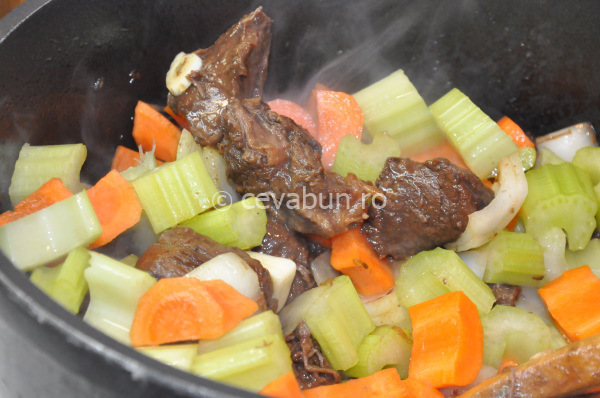 Add the tomato paste, beef stock and the marinade (the wine used to marinate the venison). Put a lid on and let the stew simmer until the venison and vegetables are thoroughly cooked.
Add the mushroom and let them cook for another 10 minutes. Salt & pepper to taste and turn off the heat.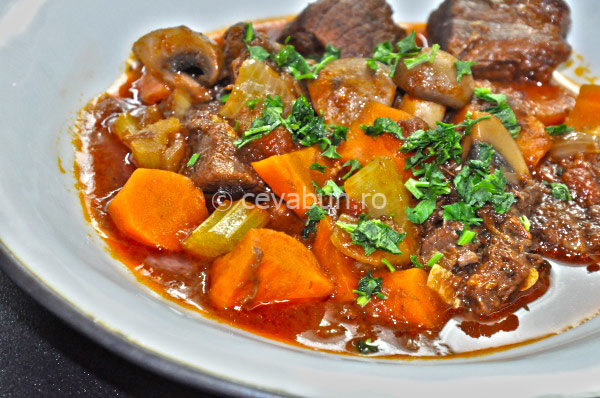 Serve with butter baked potatoes or simple pasta. Enjoy!
Related Posts :
Oxtail stews and soups have a long history all over Europe dating back to the Roman Empire and they go beyond this continent. One might stumble up ...

This dish has German influences, using marjoram and mustard. Marjoram is so dear to me and there are not so many recipes that uses it. So, I try t ...