I don't  believe that food must be hard work, maybe just once in a while but then results should be really spectacular.  Food should not consume more energy than it gives to you, especially when it comes to breakfast. This is the reason why I love this fast and tasty snack; it's a true definition of simplicity. So, if you know how to stick two slices of bread together, you  almost certainly can make this snack, as simple as it is tasty.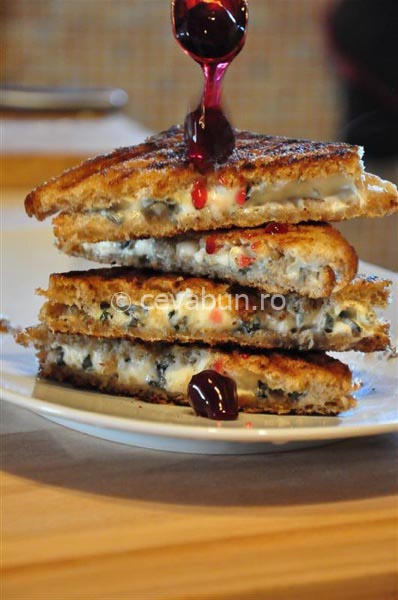 Utensils: grill pan
Serves 2, prep. time 20 min
Ingredients:
8 slices of toast bread
4 tiny slices of Gorgonzola cheese (or other sort of blue cheese or goat cheese) – or, not so tiny if you are a Gorgonzola fan
2-3 tbsp butter (at room temperature)
4 tbsp sour-cherry jam (or other "black" jam, like blueberry, cranberry, etc)
Preheat a grill pan over medium heat. Smash the cheese with a fork and spread it on the toast. Make 4 sandwiches as the in photo below.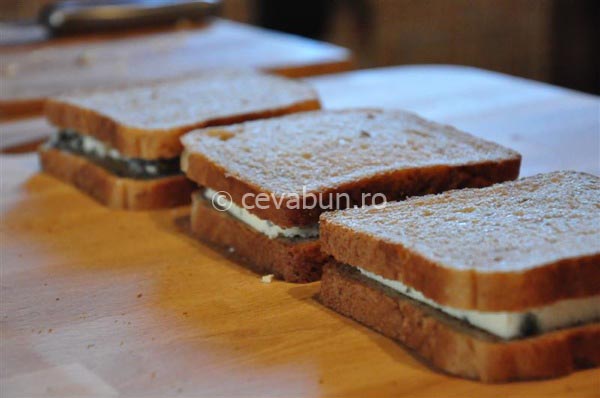 Butter the exterior of the sandwiches on one side and grill them (buttered bread on the grill) over medium heat.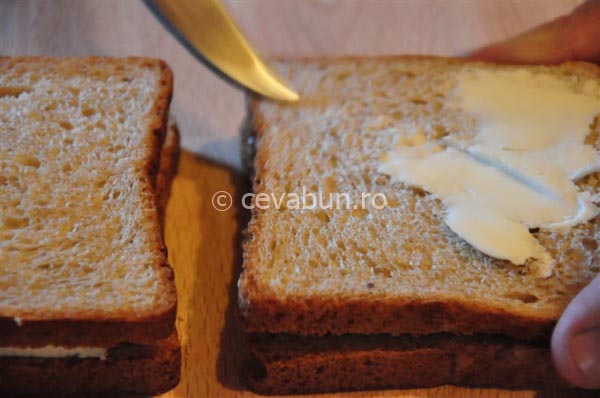 When they are almost ready, butter the top side and flip them over so they get grilled on both sides.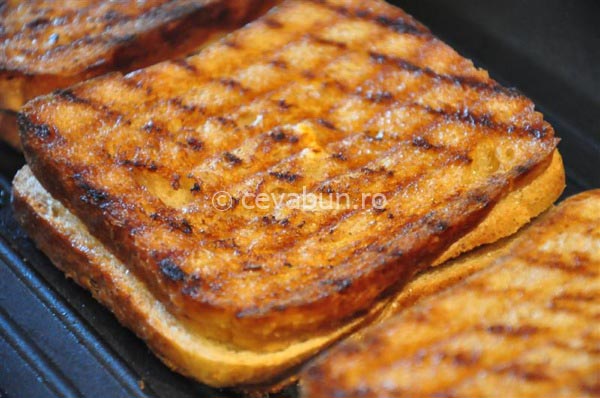 If you want to make nice grill stripes, turn the sandwich 90º to the right or left when it is half cooked.
Slice them in half (diagonally) and serve with a tablespoon of jam.
Enjoy!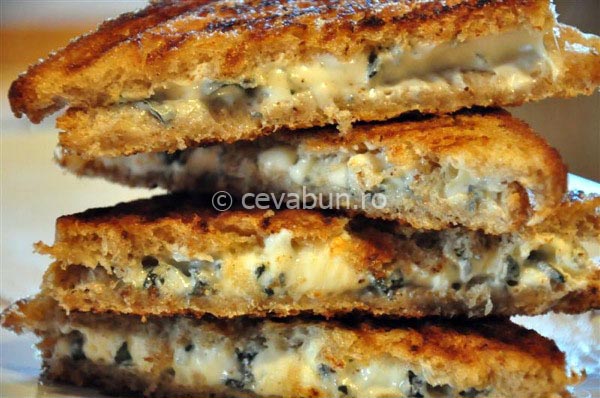 Related Posts :
It'a a common fact that French toast was not created in France, but we still call it French. Usually sweet, the French toast has made quite a care ...

In the summer we love to make the most out of our outdoor grill. And we grill. Lots and lots of meat, to start with. So this salad recipe is just ...