This dessert was one of my favorite sweets when I was a child. My mom used to prepare it with the remaining strawberries and the egg whites that were left out of all other chocolate desserts. A handful of fresh strawberries + a couple of egg whites = LOVE! I love this mousse during hot summer days, well chilled and served with mint leaves.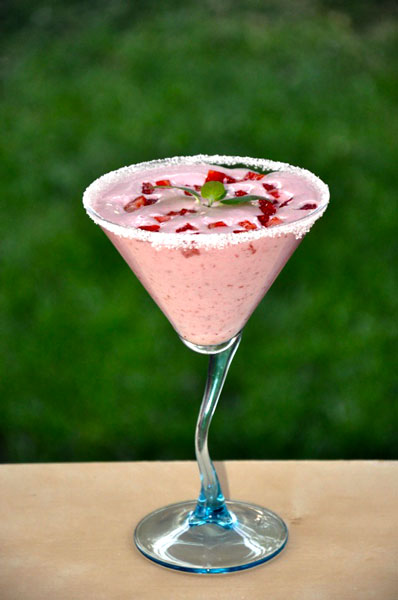 Utensils: a hand mixer, mixing bowl, serving glasses
Serves 4, prep. time 20 minutes
Ingredients:
500 grams

fresh strawberries

200 grams

sugar
2 egg whites
1 tbsp lemon juice
Wash the strawberries and put them on a plate. Smash the strawberries with a fork and sprinkle the sugar over.
Beat the egg whites with the mixer and add the lemon juice. The beaten egg whites should hold if you turn the bowl upside-down. Keeping mixing and add gradually the strawberries. Once you get a nice and smooth mousse, you can stop. Cover and refrigerate.
Decorate with fresh strawberries and mint or basil leaves. Serve chilled. Enjoy!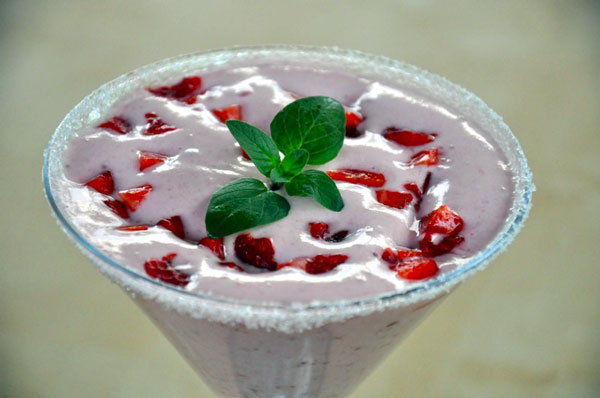 Related Posts :
Oxtail stews and soups have a long history all over Europe dating back to the Roman Empire and they go beyond this continent. One might stumble up ...

I like all the cheesecakes in the world! Cause I am addicted to cheese and I love desserts. When it comes to quick desserts that pop into my mind, ...