It's almost the end of sour cherries' season so I must confess desserts with sour cherries were on top of our list and there was no weekend without one. Besides all kinds of clafoutis, pancakes, mousses or baked cakes, there is one dessert that I like so much I have to make it at least twice a month

– sour cherry and brownie ice cream. It's easy to prepare and it's not necessary to use an ice cream maker because of the main ingredient – mascarpone; it makes the ice cream creamy.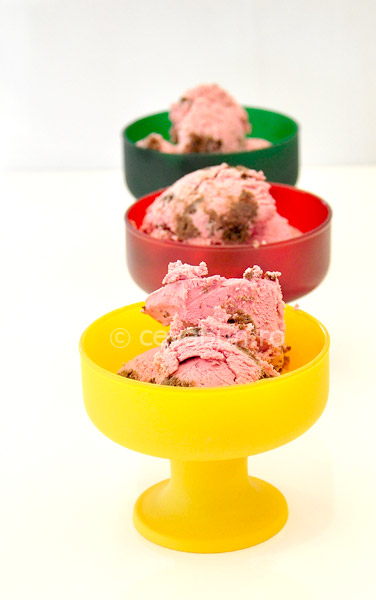 Serves 6, prep.time 30 minutes (+at least 4 hours in the freezer)
Utensils: a blender, 2 bowls, a whisk, a spatula
Ingredients:
250 grams

sour cherries (without pits)

250 grams

mascarpone
150 milliliters heavy cream

120 grams

brownie (coarsely chopped)
8 tbsp sugar
40 milliliters cherry or sour cherry liquor (optionally)
Whip the heavy cream.
Puree sour cherries and sugar in a blender.
Add in the liquor for extra taste (if you want to serve it to children, skip this stage).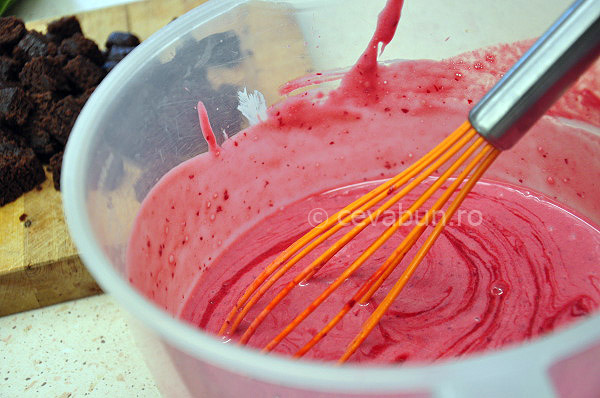 Combine the sour cherry puree with mascarpone and stir with a spatula.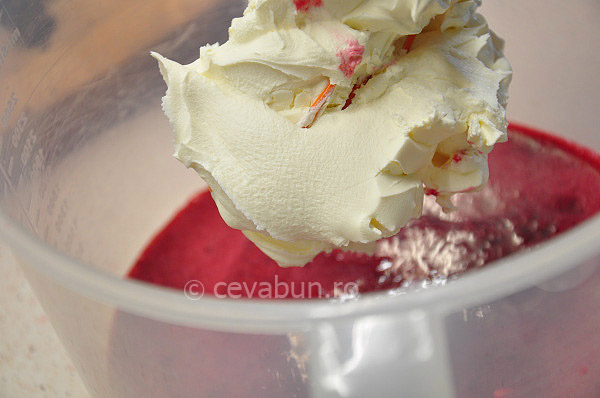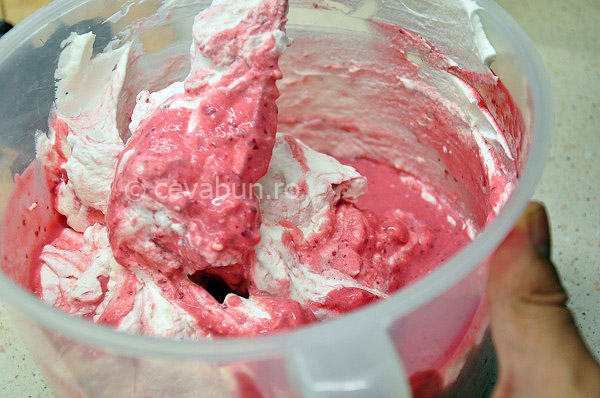 Add in the whipped cream stirring until well incorporated.
Add the brownie bits and stir lightly.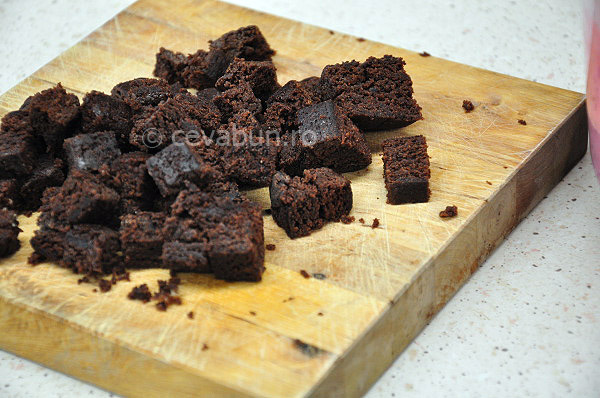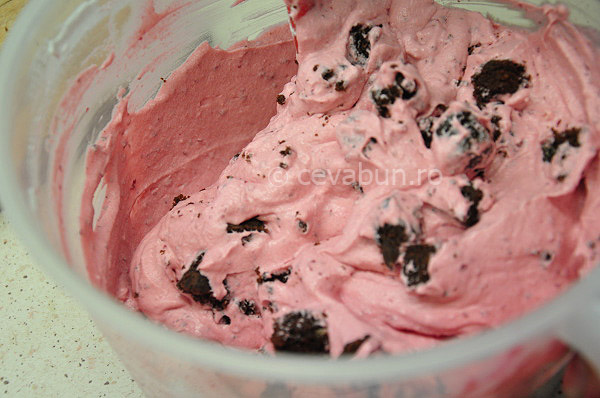 Cover the bowl and place it in the freezer for at least 4 hours before serving.
Due to brownie bits, this ice cream won't be easy to scoop.
Serve with chocolate sauce and fresh sour cherries. Enjoy!
Related Posts :
Visiting many of the cooking blogs (mainly those from the States), I was always surprised to see so often Oreo biscuits and Nutella. There were so ...

It's so hot these days. Too hot for any kind of meal, except ice cream :). So, chocolate ice cream is the recipe I want to share with you today. I ...