Scallopine, escalope, schnitzel or scallop. I must confess that I was quite confused the first time I saw veal scallop on a menu wondering what a bivalve had to do with veal

. Thinly pounded meat coated with flour, quickly sauteed in butter & oil – it's a quick and easy way to cook meat and serve it with sauce, lemon and capers in my case.
Instead of the classic veal, I wanted a whiter scallopina so I choose turkey breast that I don't particularly like otherwise. But in this combination it kept all its juices and flavors, and it was delicious.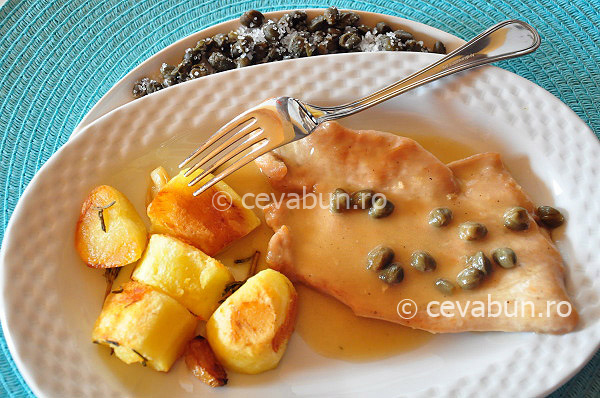 Utensils: meat pounder or mallet, frying pan
Serves 4, prep. time 30 minutes
Ingredients:
4 turkey breasts fillets (approximately

200 grams

each)
2 tbsp capers
freshly squeezed lemon juice (from 1 lemon)
400 ml chicken stock
3 tbsp flour
1 tbsp butter
3 tbsp olive oil
black pepper & salt
parsley, chopped
Pound the meat thin between plastic wrap sheets.
Combine flour with a pinch of salt and freshly ground black pepper onto a plate. Coat the meat and shake off the excess of flour.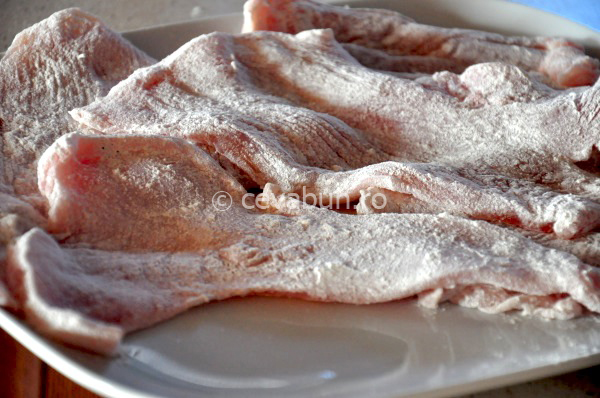 Heat the butter and olive oil in a frying pan. Fry the scallopini on both sides until golden brown. Add chicken stock, capers and lemon juice and let simmer for about 12 minutes until the meat is well done.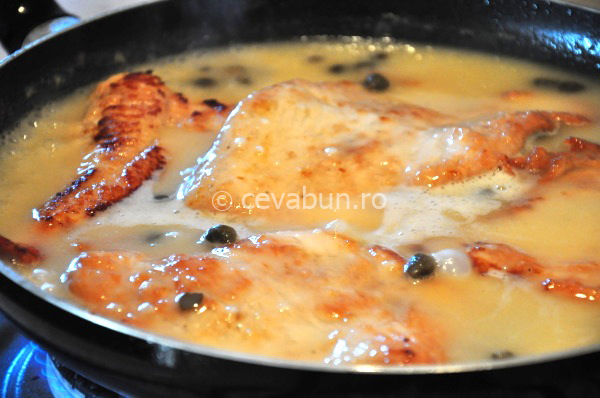 For better results, the scallopini should be covered in sauce. Add some water if there is not enough juice.
Serve hot with baked potatoes or other simple side dish. Enjoy!
To convert metric to US imperial use mouse over function on the quantities specified under the ingredients list.
Related Posts :
In the mood for a good steak of some sort, I stormed right to the freezer to look for raw materials. Two giant turkey wings were just at my eyes' ...

Yes, I know, fish again :). I told you that my New Year's resolution was to eat more fish. I keep coming back to salmon fillet cause it reminds me ...