This is not just a dish, it's a feast!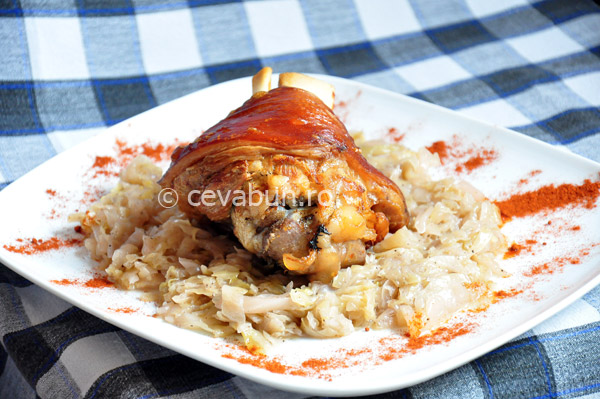 Ingredients:
3 pork knuckles
1 onion, cut in big chuncks

2 liters

pickled cabbage juice
1 tsp black pepper berries
1 tbsp mustard berries
1 tbsp allspice berries or juniper berries
3 bay leaves
few red chilies (optional)
Bring to boil the pickled cabbage juice in a big pot. Add the pork knuckles and all the other ingredients. Cover with a lid and cook over slow heat for 90 minutes.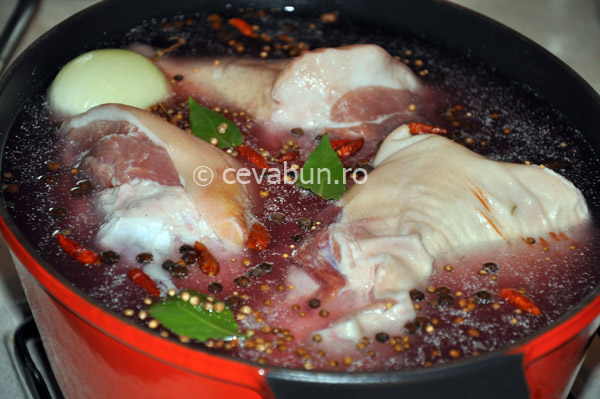 Take out the pork knuckles from the pot and transfer them into an oven tray.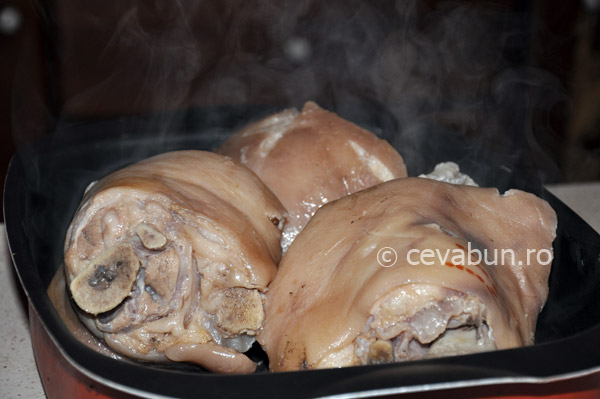 Bake for another 90 minutes in a preheated oven (170º C / 340º F until the pork knuckes become crispy and well browned.
Serve with sour cabbage stew, boiled potatoes or rice.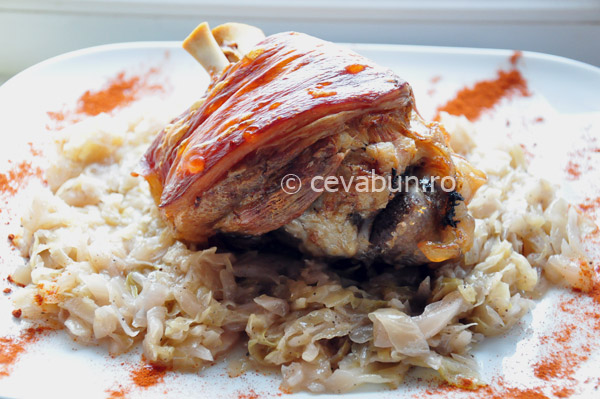 Enjoy!
Related Posts :
I've been busy. Celebrating my son's birthday, my husbands' and my own. Busy anniversary season over here and lots of parties. Appart from all tho ...

Don't blame me for posting these spring or summer recipes, but it's snowing outside and I need to do something to prevent a break-down. Or at leas ...