Our Easter holiday gave us the opportunity to travel through 4 countries: Italy, Austria, Slovenia and Croatia. We visited great places, met interesting people and tasted very delicious foods. As March & April are asparagus months, we came across a wide range of dishes using this miracle plant. And, the great surprise was the wild asparagus (a thinner and more bitter version of the cultivated one) with its own festival in Croatia. So, we bought few bunches to cook this Croatian speciality – fritaja with wild asparagus.
Utensils: a frying pan, a wooden spatula
Serves 4, prep. time 30 minutes
Ingredients:
600 grams

wild asparagus
8 eggs

100 grams

prosciutto crudo
1 onion, diced
5 tbsp olive oil
salt & pepper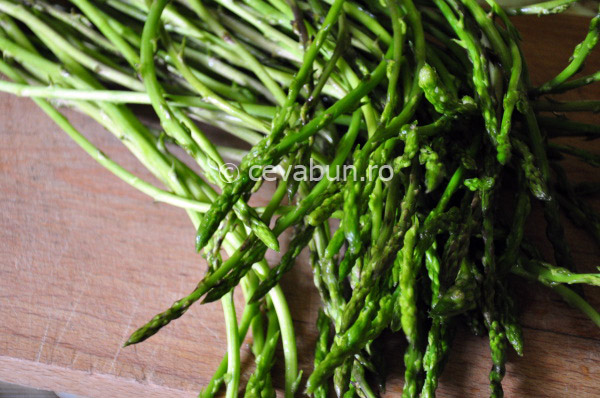 Wash well the asparagus and break it into 3 cm pieces, starting from the top. The secret here is to break it by hand, not cut it. If it snaps, it means is green and young enough to be used; if it bends and doesn't snap, throw it away because it's woody and chewy.
Cut prosciutto in stripes.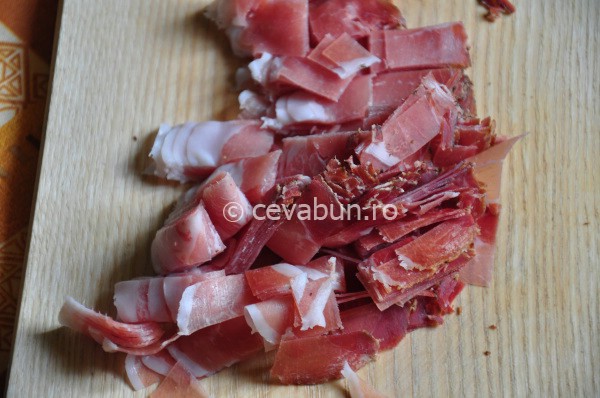 Beat the eggs with salt and pepper. Toss in the prosciutto.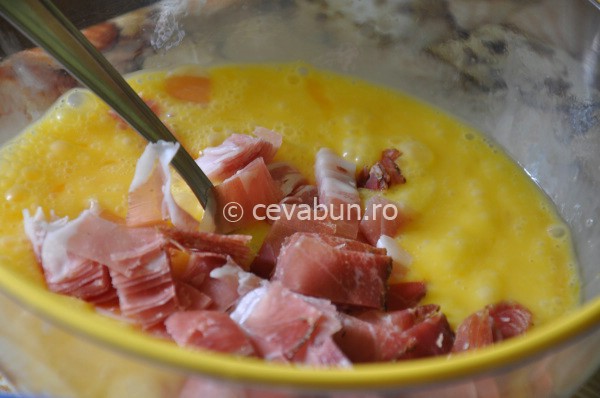 Heat up the oil in a frying pan. Add the onion and saute it for a minute.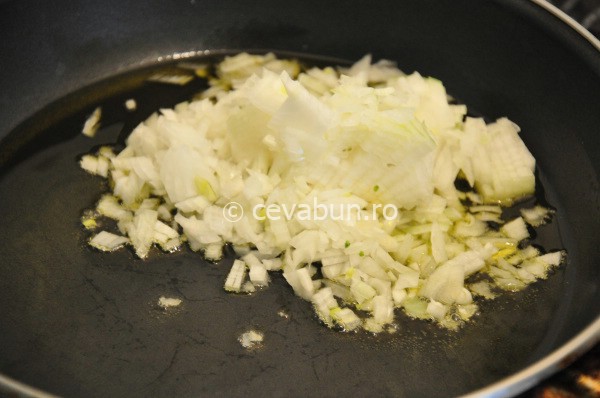 Add in the asparagus and saute it for 5 minutes, until it softens.
Add the beaten eggs and stir slowly (similar to scrambled eggs).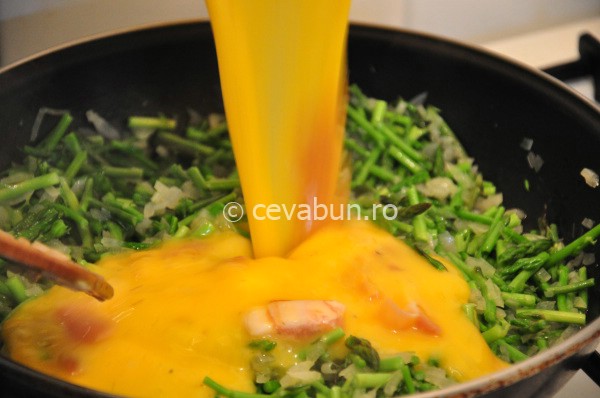 Cook until the eggs are done but do not dry them too much.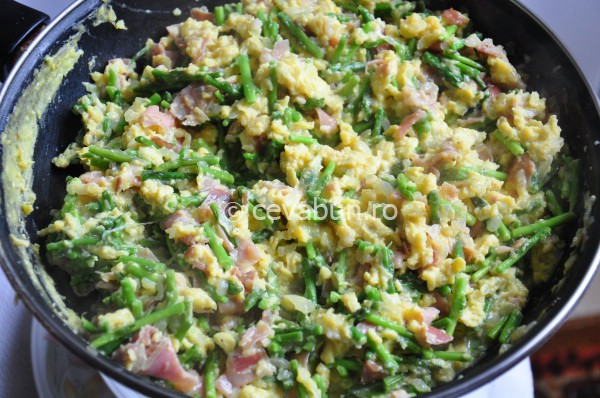 Serve immediately with some extra olive oil on top, toast and fresh tomatoes.
Related Posts :
We are still in Italy for our Easter vacation and I'm the lucky winner of a free and quite afternoon. Sipping from a great espresso ristretto and ...

They are popular in many parts of the world, but in Romania deviled eggs are mandatory appetizers. For Christmas and Easter. And weddings. And bir ...