It's one of the coolest summers I've ever experienced over here. Appart from few torrid days back in July, mornings are delightfully cool and even at noon temperatures are bearable. Yes, it's one of the coolest summers and I must confess I'm totally enjoying it. It's a pleasure to cook and to bake. It's a pleasure to serve lunch on the terrace without everything melting in a second. It's a pleasure to breathe fresh, cool air.
A perfect timing for a no-bake white chocolate cheesecake!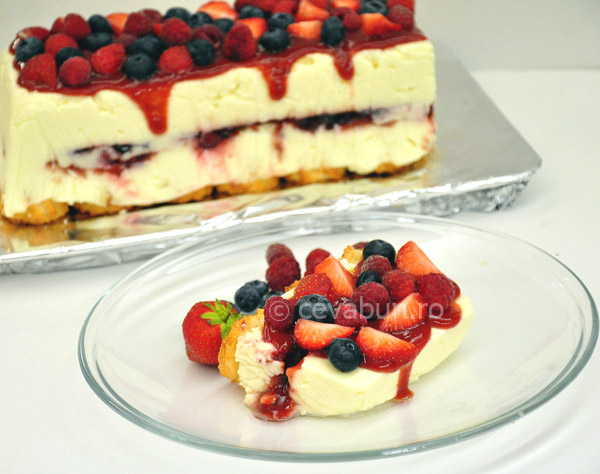 Serves 8, prep. time 45 minutes (+6 hrs chilling)
Utensils: a mixer, a rectangular bread form or a springform, cling film, a bain-marie, a bowl, a spatula
Ingredients:
350 white chocolate

600 grams

mascarpone
280 ml double cream (whipped)

50 grams

sugar
2 cups berries (raspberries, blueberries, blackberries)
10-12 small strawberries
5 tbsp berry jam

100 grams

amaretti biscuits or macaroons
a pinch of salt
Line a lightly oiled bread form with cling film.
Melt the white chocolate in a bain marie. If you don't have one, put the chocolate in a glass bowl and put the bowl over a pot with simmering water (make sure that the bottom of the bowl won't reach the water). Add the sugar and a pinch of salt.
Stir the whipped cream with mascarpone and almost cooled melted white chocolate.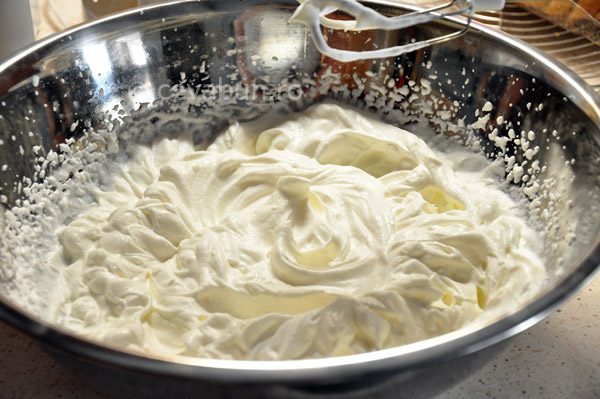 Separately, mix 2 tbsp of jam with one third of the total quantity of berries.
Layer 1: Spoon half of the cheese mixture into the bread form.
Layer 2: Add the jam mixture.
Layer 3: Spoon the rest of the cheese mixture and level with the back of the spoon.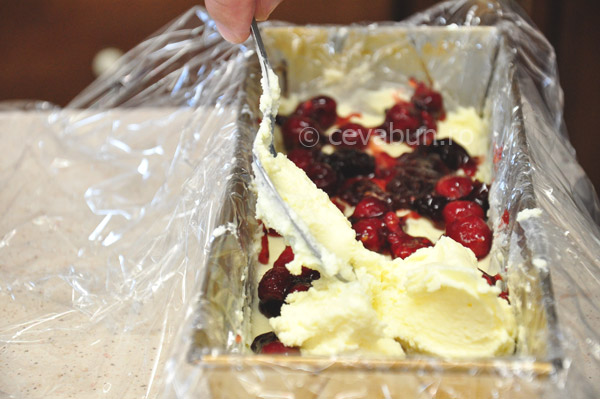 Layer 4: Press in the biscuits (remember, this layer will be the bottom of the cake so it should be well leveled.)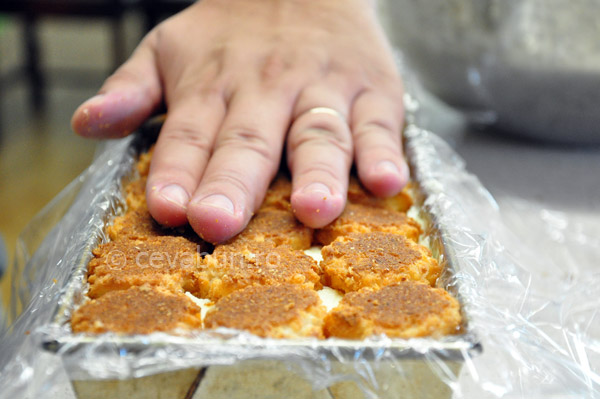 Cover with cling film and chill for at least 6 hours before serving.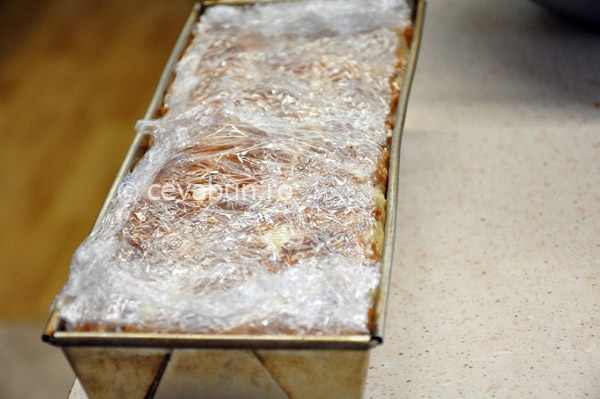 Before serving, prepare the strawberry sauce. Cut 5 strawberries in halves (leave the rest for decoration). Place them into a small saucepan, add the rest of jam and cook until soft. Mix the sauce in a blender and allow to cool.
To serve the cheesecake, turn the bread form onto a plate and remove it. Remove also the cling film carefully.
Serve with strawberry sauce and the rest of the berries as decoration.
Or, if you are a big ice cream fan, you can freeze it overnight before serving. It's exquisite, tasty and so good looking.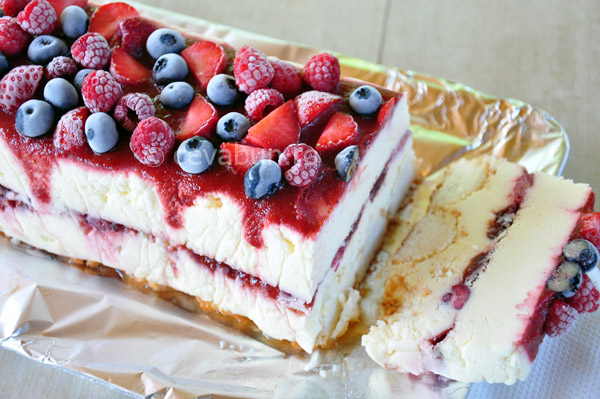 Related Posts :
I like all the cheesecakes in the world! Cause I am addicted to cheese and I love desserts. When it comes to quick desserts that pop into my mind, ...

It's quite a famous dessert that has nothing to do with salami :). A traditional Portuguese and Italian dessert this "salami" is made from dark ch ...