It's so hot these days. Too hot for any kind of meal, except ice cream

. So, chocolate ice cream is the recipe I want to share with you today. I was in the mood for a creamy, rich chocolate ice cream and I came across a jar of Gianera hazelnut spread. It's similar to Nutella, but ten times better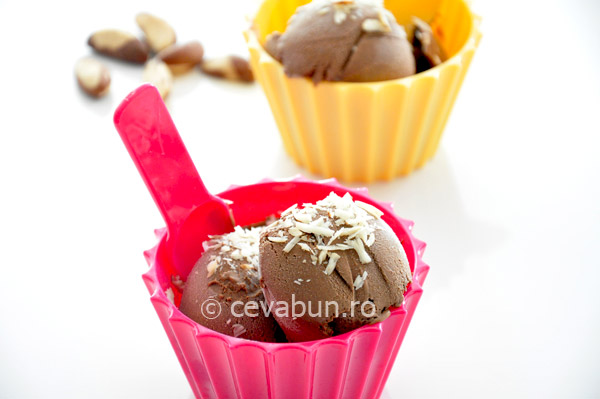 Serves 6, prep. time: 45 minutes (+ refrigerating time)
Utensils: a saucepan, a whisk, an ice cream maker, a bowl
Ingredients:
700 ml heavy cream

120 grams

(4 tbsp) hazelnut chocolate spread (Nutella, Gianera etc)
3 egg yolks
8 tbsp sugar
4 tbsp cocoa powder
20 ml rum extract
a pinch of salt
Pour the heavy cream and a little bit of salt in a saucepan over low heat. Stir slowly and let it reach the boiling point, but do not actually boil it. Add in the hazelnut chocolate spread and stir well.  Turn off the heat.
You might notice that the hazelnut spread looks a little bit weird and non homogenous; don't worry, it will incorporate just fine in the next phase.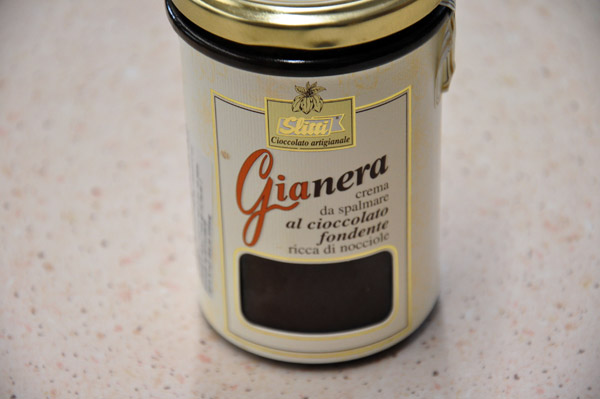 In a big bowl, whisk the egg yolks with sugar and a little bit of salt until they become whiter and creamy.
Add the cocoa powder and the rum extract and whisk. Then, with a spoon, add the hot mixture of heavy cream and hazelnut spread, little by little, into the bowl and keep whisking.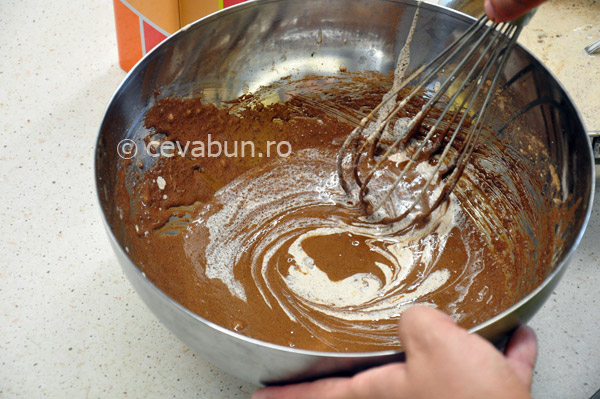 Submerge the bowl into a shallow bath of ice cold water . Stir from time to time and allow the mixture to cool off completely (approximately 30 minutes).
Transfer the mixture into the ice cream maker and freeze according to manufacturer's instructions.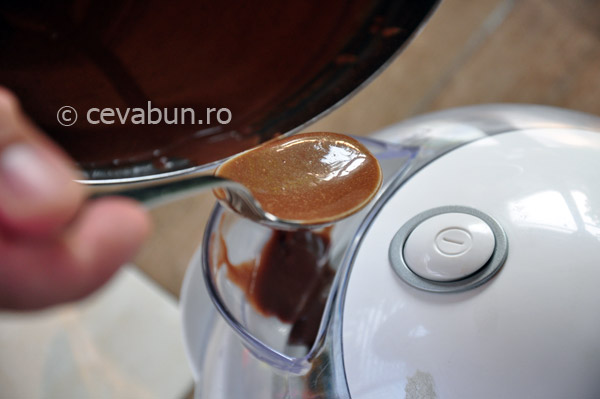 If you don't have an ice cream maker, transfer the mixture into a plastic container and cover it with a lid. Put it in the refrigerator for 90 minutes. Take the ice cream out and, using a fork, stir well to break the ice and allow the ice cream to be creamy and smooth. Repeat the procedure at least twice, every 40 minutes. Let it in the refrigerator overnight (or at least 4 hours) before serving.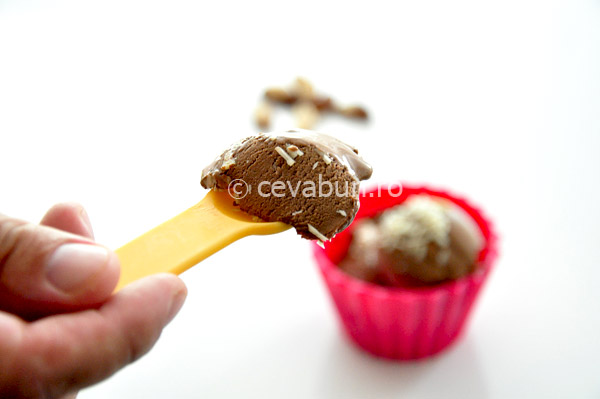 Serve it with hazelnuts on top. Enjoy!
Related Posts :
It's almost the end of sour cherries' season so I must confess desserts with sour cherries were on top of our list and there was no weekend withou ...

It's one of the coolest summers I've ever experienced over here. Appart from few torrid days back in July, mornings are delightfully cool and even ...