Expecting guests for lunch or dinner is a perfect occasion to roast a whole chicken. So, we decided to roast one with a mixture of sage, rosemary, lemon and garlic. It was fantastic!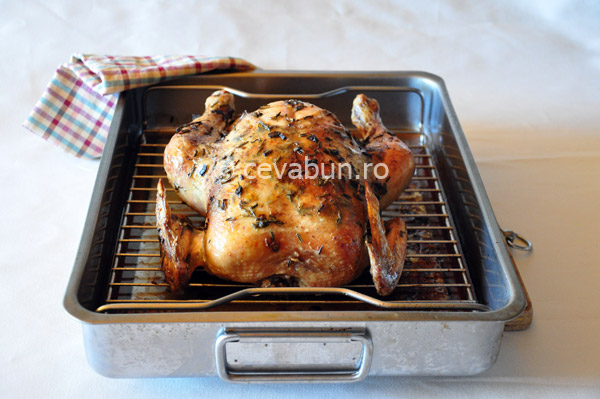 Serves 6-8, prep. time 2 hrs and 15 minutes
Utensils: a baking tray with rack, a bowl
Ingredients:
1 whole chicken
2 tbsp chopped sage leaves
2 tbsp chopped rosemary
10 garlic cloves (4 cloves, diced)
1 lemon, cut lengthwise in 6 slices
1 onion (cut in big chunks)
100 milliliters olive oil
1 cup of dry white wine  or water
1 tbsp sea salt
1/2 tsp freshly ground black pepper
Preheat the oven to 160º C / 320º F.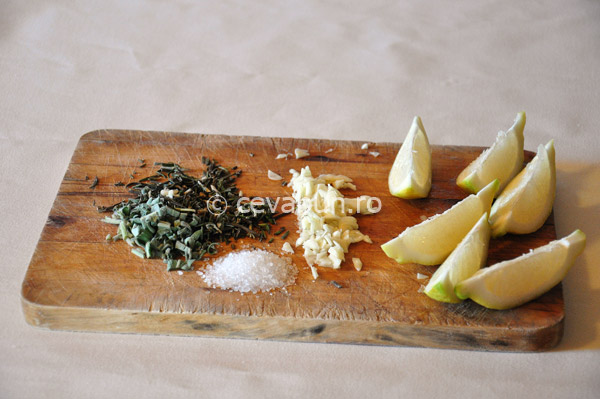 In a bowl, mix sage, rosemary, olive oil, sea salt, pepper and diced garlic (only 4 cloves).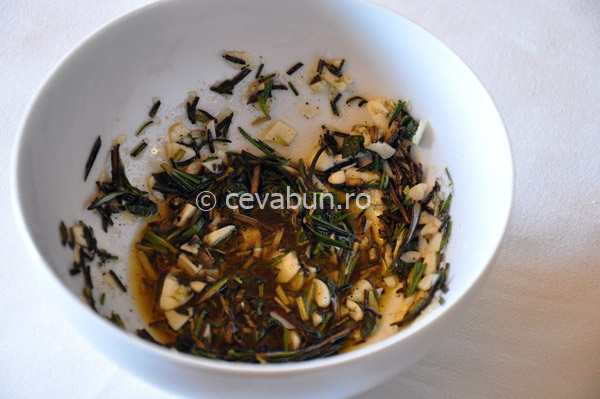 If your chicken has neck and giblets inside, remove them. Rinse with cold water and pat dry with paper towels (inside and exterior).
Lift the skin from the chicken using your fingers (be careful not to tear it cause I did

) and spread the herb mix underneath, as evenly as possible. Spread the herb mix on the exterior as well.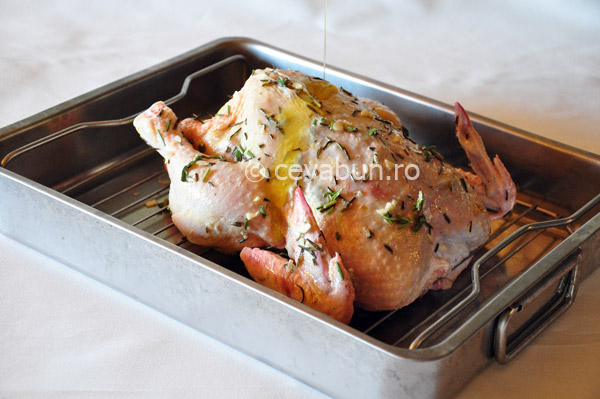 Then, stuff the chicken with onion, lemon and remaining garlic.
Place the chicken onto the rack of a baking tray. Add the wine in the tray.
Put the tray into the oven and roast for about 2 hours.
Raw chicken should be handled carefully and never eat raw so check it to ensure that it is well cooked. Th internal temperature should be 82ºC/180ºF .
Serve with rice and/or vegetables. Enjoy!
Related Posts :
Traditionally, lamb is the main ingredient during Easter in this part of the world and this is such a shame because a good lamb roast is a perfect ...

Whenever I have to prepare a dinner for more than 6 people, I start cheating :). I want to spend the time wisely in the kitchen and I don't want t ...