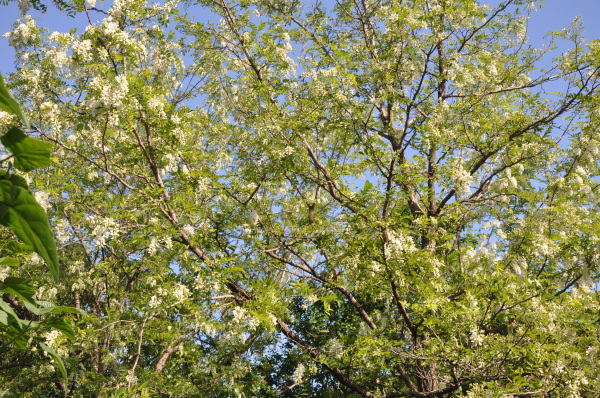 Our locust trees are in bloom. I can't find the right words to describe how I feel having my ice tea on the terrace in the morning. It's bliss, it's close to perfection. But as you are aware, locust flowers don't last long. As a matter of fact, they are in full bloom for a week only, so everyone, bees and humans, get really busy taking advantage of this perfumed whiteness. Locust flower honey is one the most popular products in the region, but also locust flower herbal tea. For a real taste and flavor, you might want to try this simple dessert: locust flowers in French crepes coating, a sort of doughnuts, but fluffier and lighter.
All you need is a handful of locust flowers and the basic dessert ingredients: flour, sugar, eggs, milk and cooking oil. Trust me, it is worth trying.
Serves 4, prep. time 30 minutes
Ingredients:
12-18 locust flower bouquets (stem included)
5 tbsp sugar
2 eggs
2 tbsp cooking oil
1 cup whole milk
1 cup all-purpose flour
lemon zest (freshly grated from one lemon)
a pinch of salt
4-6 tbsp honey (preferably locust flower honey, if available) – for serving
cooking oil for frying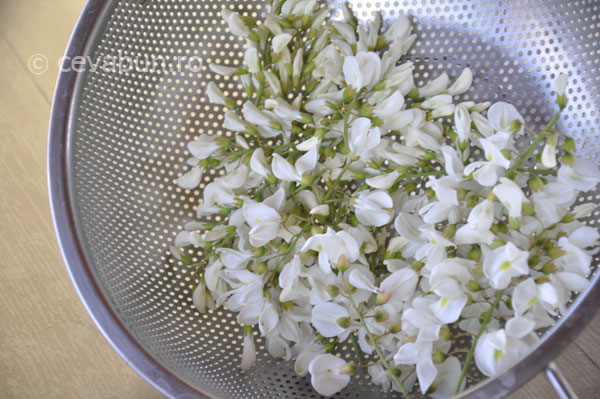 The first thing to do (actually, the second, because firstly you should stare for a while and admire these beautiful flowers) is to carefully wash the flowers in cold water in order to remove dust and insects. Don't overdo it because too much water will remove some of the delicate flavour. Shake water excess and let aside.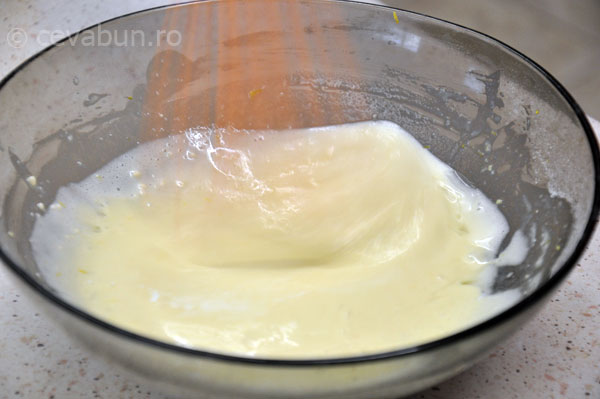 Beat the eggs in a deep bowl and add sugar and salt. Once the sugar is well disolved, add lemon zest, milk, the 2 tbsp of oil. Then add the flour and keep stirring continuously for an homogenous mix. This is the classic French crepes dough.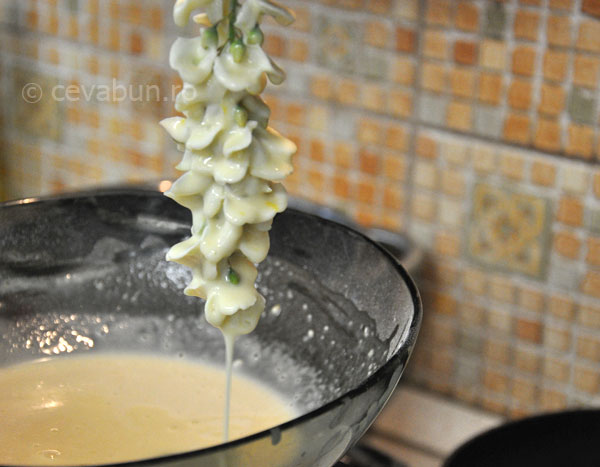 Now move to the frying step. Heat up the oil in a pan, coat well the flowers with the crepes dough (keep them by the stem) and fry them on both sides.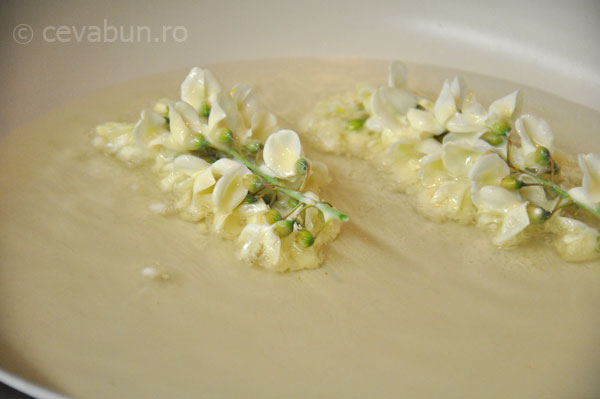 When brown on both sides remove from oil, and drain on paper towels.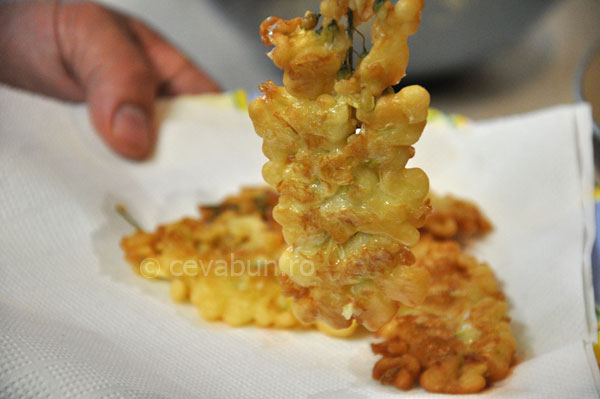 Serve immediately, with honey. Enjoy!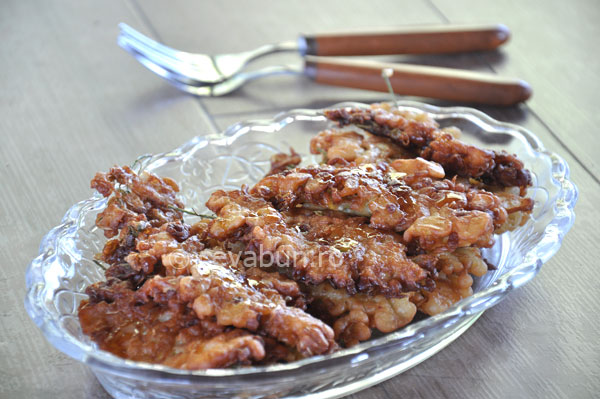 Related Posts :
Well, it's snowing a lot over here since mid January and it doesn't seem to stop. With so much snow around, traffic is just one of those things I' ...

Each year on the 1st of September, I start looking for signs of autumn. I love autumn or at least the idea of it. Nice temperatures, exquisite sun ...